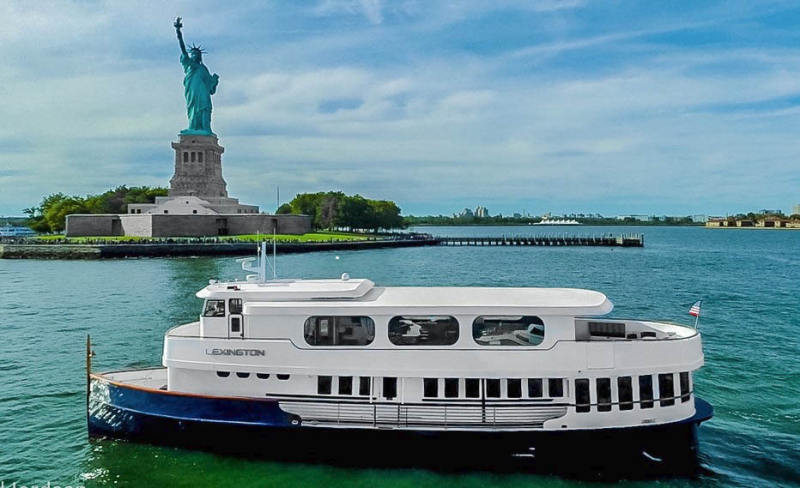 Cruise Route
A charter aboard a luxury yacht is one of the most unique and special entertaining ideas available. It is hours aboard a superbly appointed private yacht enjoying fabulous cuisine prepared fresh on-board, being waited on by our attentive professional yacht staff, and viewing the gorgeous scenery of New Yorks waterways. You select your menu, time and place and we take care of the rest!
What is the cruise route?
Your group can cruise the East side of Manhattan under the Williamsburg, Manhattan, and Brooklyn Bridges. Your cruise will also cover southern tip of Manhattan Island featuring Battery Park and World Financial Center.
Continue up the Majestic Hudson River to see the magnificent skyline — Including the New World Trade Center, Empire State Building, Chrysler building and other architectural wonders.
As we travel back down the Hudson enjoy close up views of Ellis Island and the Statue of Liberty. Other highlights include the newly renovated Intrepid Air craft carrier on the upper west side and Governor's Island.
Custom options available to include specific points of interest as well as guided tours and commentary by our experienced historians and scholars.