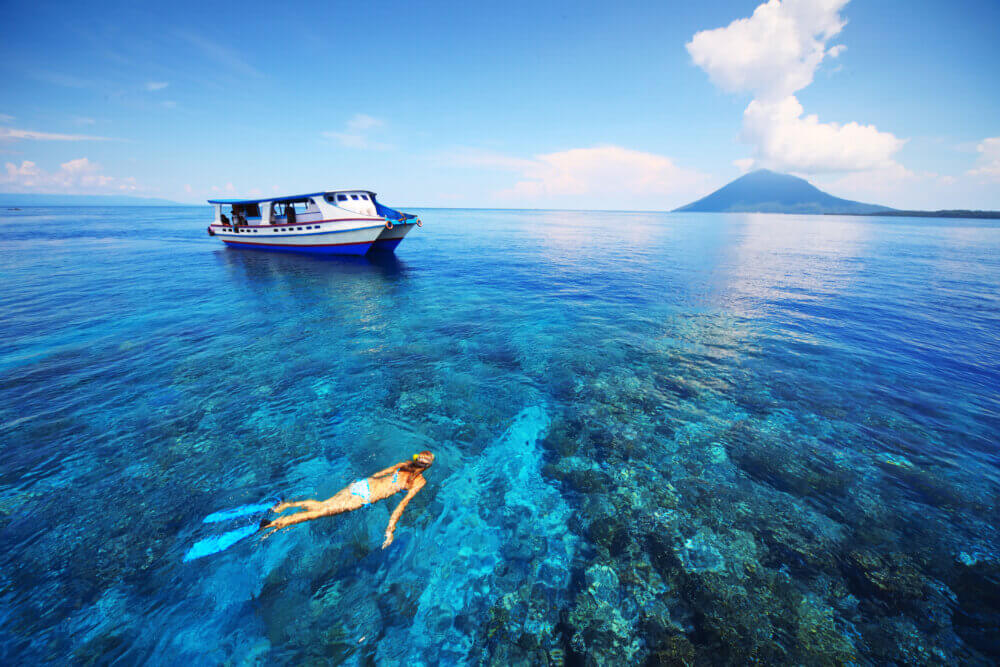 Miami offers the experience of a lifetime when experienced onboard a private yacht charter. You probably thought you knew Miami, but when explored from a luxury yacht the area has so much more to offer beyond what you can experience on land. Spend time touring Biscayne Bay and the many interlocking waterways that are open to chartered yachts.
Your Miami private charter will allow you and your guests to see the area like never before.
The South Florida climate allows for this type of cruising year-round, enjoying the cool coastal breeze in the spring and summer and soaking up the sun's warmth in the fall and winter. Few locations offer this type of flexibility for comfortable cruising any time of the year.
Transportation is available from many of the downtown Miami hotels to the marina, where your private charter will be waiting for your arrival.
Spend Time Exploring the Area on Your Private Yacht
Your Miami private charter will allow you and your guests to see the area like never before, from sightseeing the extravagant homes of celebrities residing in the area to the beauty of the local islands.  Miami's skyline is nothing short of breathtaking, particularly when enjoyed during a sunrise or sunset charter.  During your time aboard, lucky guests may even enjoy dolphins following the yacht as they swim and jump in the boat's wake.
Explore Miami's Islands, Beaches and Sandbars
Some of the most notable local islands in Miami that you can visit during your yacht charter include Star Island, Hibiscus Island, and Monument Island.
Your private yacht can drop anchor near Miami's famous sandbars and beaches. Our luxury boats offer their own amenities for your guests to enjoy, including jet skis, water inflatables, or spend your time swimming and snorkeling in the clear waters of the Atlantic.
Dock by the Waterfront for Fine Dining
If enjoying one of the many restaurants that the Miami waterfront offers, your private boat can dock nearby allowing you to enjoy the fine dining that the city has to offer. Home to some of the most well-known restaurants and nightclubs, you can arrive to your lunch or dinner location in style.
Miami's most notorious restaurants include Kiki's, Seaspice, Zuma, Rusty Pelican and Nobu to name just a few.
Exploring Beyond Miami by Luxury Yacht
Travel beyond the city sights and nature lovers can bask in a world that is pure and untouched like no other. Clear blue waters, coral reef and the many sea creatures to discover, are all accessible just a couple of hours by boat from the hustle of the city. Guests can spend time in Key Largo reveling in the coral reef, snorkeling near Fowey Rocks Lighthouse or exploring Elliott Key.
Don't Forget Onboard Amenities
Miami and the surrounding areas are enough to make your private charter experience beyond anything you have ever experienced. Add to this the many amenities that a private yacht has to offer, from an onboard chef to Jacuzzi hot tubs and a live DJ. A luxury yacht is a great way to spend time with friends and family or to celebrate a special occasion like a wedding, anniversary of birthday. The memories from your private yacht experience will last a lifetime.
For a complete listing of Prestige Yacht Charter's Miami fleet visit FTL Yacht Charters at https://www.ftlcharteryachts.com/.