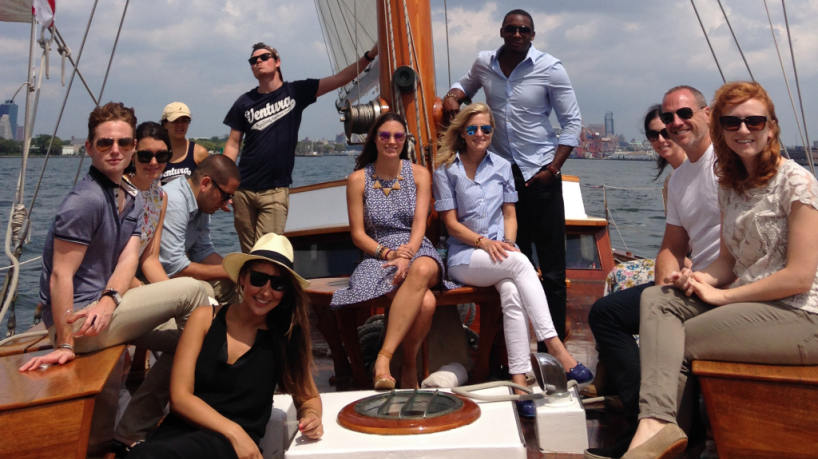 Prestige Yacht Charters Testimonials
This is what our clients are saying:
I would also like to take this time to express our appreciation for an excellent job attending to our 50th wedding anniversary party aboard the Majestic Princess... The service was great; the staff was friendly and helpful; the food was out of this world... My entire family and friends continue to rave about how nice everything was, could not ask for anything better.

I just wanted to thank you again for a wonderful event. You were quick to respond and so accommodating; you made it easy and a pleasure to plan... The entire group, especially our customers, LOVED it! They kept raving how great it was the next day at the meeting; many of them said it "exceeded all expectations!" You and your crew did a wonderful job.

I want to personally thank you for all your hard work to make my birthday so wonderful... The boat and all the furnishings looked lovely. The captain took us on a great trip, and being right up against the Statue of Liberty was stupendous! People have tons of incredible photos. I would recommend your boat and your services to anyone looking for a night to remember. I know I will remember this night for the rest of my life.

It was absolutely fantastic! The staff on the boat were excellent; food and drink were great. Loved the route, and weather was also really great for us. I will 100% be booking it again next summer. Please pass this on to Mike and the crew, and thank you David!

The experience Wednesday was truly sensational. Everything was run to perfection and as professional as could be. I'm a pretty picky guy about these sorts of things, but there wasn't a single thing I would change. Its a great boat for entertaining. I'm definitely gonna have to book a trip this fall up the Hudson. Thank you very much for everything. Definitely will recommend you to all my friends.

I can't thank you enough... the night literally turned into everything I pictured it would be and more. You and the staff aboard the Lexington were nothing short of AMAZING. My only goal going into the night was to make my guest and fiancé beyond happy, and you guys helped me achieve that... I can literally go on and on, so I'm just going to end it with another THANK YOU

Just wanted to say THANK YOU so much for helping Quidsi create an incredibly memorable evening on Thursday. Everyone had a blast - I'm sure Mark will share the stories - and people can't stop expressing their appreciation. The boat looked great, so fancy! Loved the decisions we made re: florals, centerpieces, etc. And, our set-up was perfect... including the last-minute photo booth location change. The night was flawless on all accounts.

We just want to express our immense gratitude for the amazing food, courtesy of the staff, attentiveness and care everyone put towards my 40th birthday. Every single guest had a fabulous, unforgettable night, and I cannot remove the smile from my face. We are looking forward to celebrating many more joyous occasions onboard one of your vessels, and we are forever your loyal and happiest costumers.

Now that the dust has settled, and we're back home, I want to take a moment to thank you for everything, though I doubt words can convey how grateful I feel... As you know, his mother, the biggest skeptic on earth, is now singing your praises to anyone that will listen. Thanks for making me look good... We are already looking for an excuse to plan another event with you. Not sure if it's a corporate or a family event, but the in-laws are looking for a repeat.

Just wanted to tell you what a great evening we all had. The boat, of course, is gorgeous, but the food totally exceeded my expectations. The staff was wonderful, gracious and professional. How lucky we are to live in this amazing city... seen by the water just makes it even more special.

Just wanted to say thank you so much for the great event on Saturday. Steve and I - and all of our family and friends - had a stupendous time. Everyone affiliated with the Lexington was top notch, and the food was excellent. I'm sure there were plenty of people behind the scenes who helped make everything run like clockwork... It would be nice to thank them all.

We just wanted to say a huge thank you to you and the team for an amazing event on Friday. The boat looked lovely, and all the team were so helpful and helped make our event run smoothly. Thank you for putting up with my many emails prior to the event, but as you said, at least I wasn't as bad as some of the "bridezillas." Have a great Christmas and Happy Holidays.