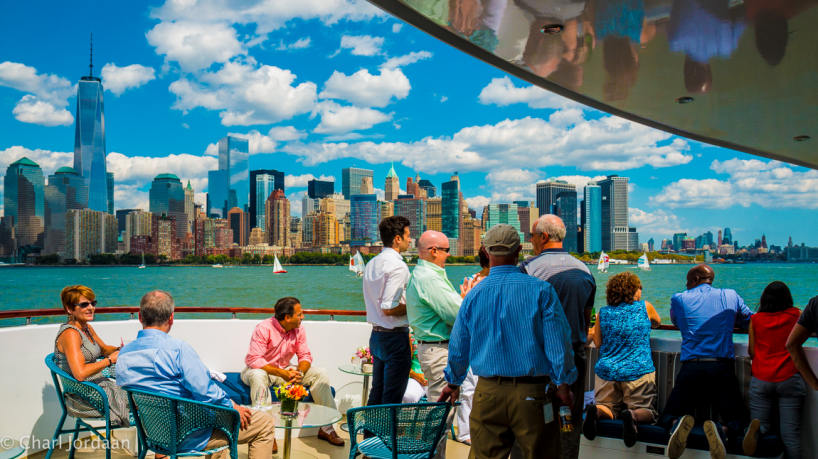 Celebration Packages
Whether it's a wedding, birthday, graduation or a family outing, Prestige Yacht Charters is committed to making your celebration a stunning success. We offer professional planners who will work with you on the cuisine, entertainment, decorations and the personal touch needed to make any commemoration memorable.
Our music ranges from stately waltzes to hard rock extravaganzas. Reserve a ship with dance floors or hire a DJ. Want something different? Test your luck with our offshore casino.
Food can be served in any style, from seated dinners to buffets to a cold luncheon. We offer four-star gourmet chefs who would feel at home at a top New York City restaurant. They only use the freshest of ingredients based on the season. Cuisines vary from French to Italian to Pacific Rim. View our menus on this site, and you will see our concoctions are as special as the voyage.
Our ships, too, are suited for any need. Whether it's a posh yacht for 12 or a wedding for 412, we will work with you to create the perfect atmosphere. Moreover, all our ships are climate-controlled with ample interior spaces in case of inclement weather. Browse through our fleet to find the ship perfect for you.