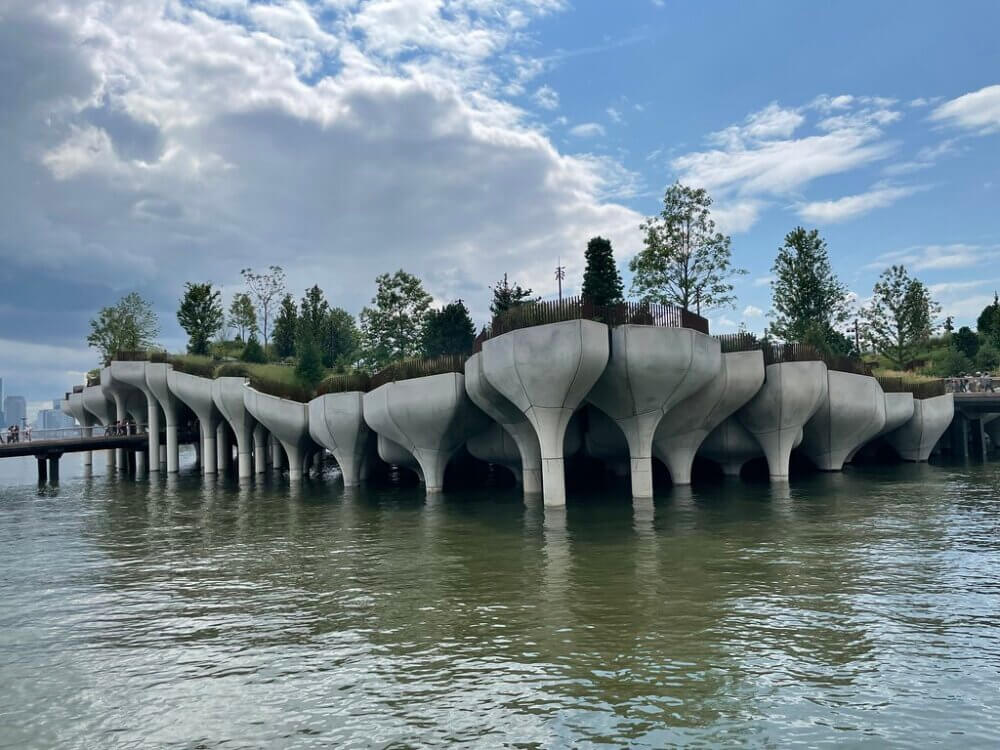 A private yacht charter is one of the best ways to take in all the sights of New York City, away from the crowds and congestion. Your private boat will allow you to get up close and personal with areas like Little Island, Hudson Yards, Fleet Week in May, the 12 Meter Heritage Regatta in June, and the highly anticipated July 4th fireworks. A luxury yacht allows you to experience these from the privacy and comfort of a private yacht. Enjoy an intimate gathering with a small group of friends or plan a larger event, Prestige Yacht Charters has the luxury yacht to accommodate for your group and itinerary.
From Little Island New York to Hudson Yards, See the City's Skyline Like Never Before
Located in the Hudson River, just west of Manhattan, Little Island is an artificial island park that opened to the public in 2021. The pier features an innovative design of flowers, trees, and shrubbery that make this a sight to behold from aboard a private yacht. The landscaping of this island is a spectacular view, with over 66,000 tulips, 114 trees, and over 350 species of flowers. There is no better seat to view it from than aboard a luxury yacht charter.
Hudson Yards is one of New York City's newest neighborhoods on Manhattan's west side. This neighborhood is a true cultural experience, with over 14 acres of public gardens and groves. If you haven't yet seen Hudson Yards from a private yacht, you will be amazed at how this development has added to the already spectacular NYC skyline.
Upcoming NYC Events to Experience from the Water
In May, New York City will host Fleet Week with an array of ships and demonstrations taking to the city's water. This seven-day celebration is rich with events and sailing vessels that are a sight to behold. June in the city will bring the 12 Meter Heritage Regatta. A tradition in American yachting, sailing vessels will race in New York Harbor. Of course, the July 4th fireworks in New York City simply cannot be missed. Chartering a private boat will give a front row view of all these upcoming events, without having to worry about crowds.
Prestige Yacht Charters has a variety of luxury yachts available for these sights in the city and upcoming events, giving you the view of a lifetime.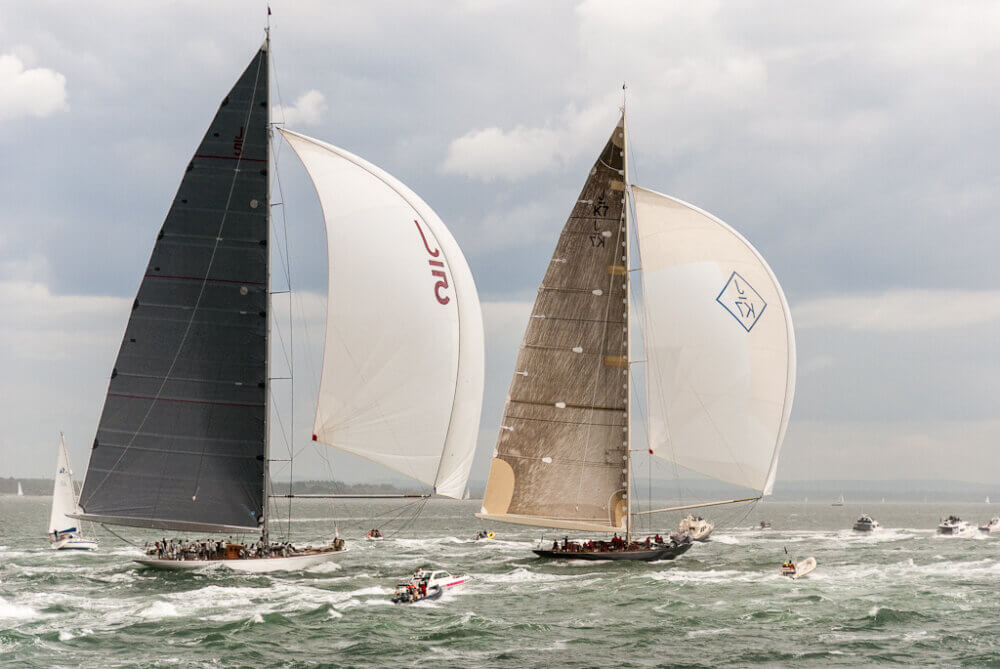 Share This Post