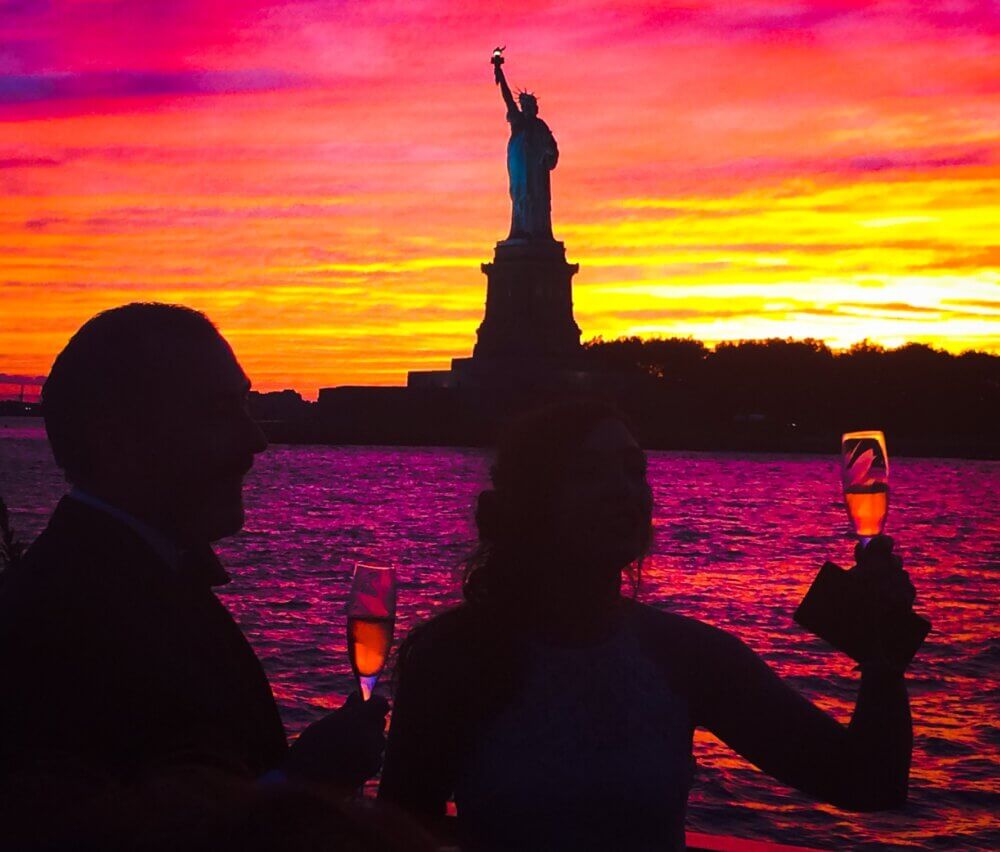 The past few years have been challenging, as we have all lived through a pandemic. During that time many of life's celebrations and milestones had to go uncelebrated. From weddings and family reunions to milestone birthdays and elaborate graduations, many of these event celebrations had to be scaled down or did not happen at all. This doesn't mean the celebration can't take place now. Prestige Yacht Charters can ensure that these important life celebrations can once again take place with friends and family, from the beauty of a private boat at sea.
Amenities Abound on a Private Yacht Charter
The many amenities that a private yacht can offer for your celebration are sure to set the perfect tone for your guests, guaranteeing the success of your event. Guests can enjoy the sights of New York City's breathtaking skyline, the Hudson River, and other historic landmarks from the comfort of a private yacht. Many luxury yachts can include a live DJ and a dance floor for your guests to celebrate and enjoy their time together. Meal service can range from a sit-down five-course meal prepared by an onboard chef to appetizers and cocktails while your guests mingle with one another.
All these available amenities and more will ensure that your guests enjoy themselves, all while celebrating in style on a private boat.
Private Yachts with Accommodations for Any Number of Guests
Prestige Yacht Charters' fleet of private boats offer an array of amenities that are sure to meet your requirements, from a more casual setting appropriate for fun get-togethers with friends to luxury amenities where you and your guests can celebrate a black-tie event. A wedding, anniversary or birthday celebration is a great way to enjoy time with your guests, making up for any of life's momentous occasions that you may have missed celebrating together.
The fleet of luxury yachts offered by Prestige Yacht Charters can accommodate any number of guests for your event. From smaller, more intimate gatherings to guests numbering in the hundreds, Prestige Yacht Charters has the perfect yacht for your event.See our complete fleet of yachts at https://www.prestigeyachtcharters.com/motor_yachts.asp
Share This Post