There is little as invigorating as a trip on a yacht charter. Enjoying the open water, scenic decks and cityscapes, all while also enjoying the many amenities that a luxury yacht has to offer. While most chartered yachts come equipped with many of the items you need, including a full bar and dining options, there are personal items that you might want to bring onboard.
Don't Forget the Essentials for a Yacht Charter Day Trip
Comfortable footwear will go a long way to making your trip a pleasant one.  Consider packing a pair of sneakers and flip-flops for the most versatile options during your yacht charter experience.  Packing sunscreen is also a must as most passengers spend plenty of time on deck enjoying the sights as they cruise along.
A light sweater or jacket can be also be useful.  As the sun sets the weather on the decks may cool, but you don't want this to interfere with your scenic yacht experience.
For Evening and Formal Events, Pack Light
If your yacht charter experience is a more formal event, whether a dinner cruise, wedding cruise or corporate yacht event, you will want to pack light. Fortunately, your yacht charter will have everything you need onboard, so that you can sit back and enjoy the fine dining, dancing, and many other amenities that the yacht charter has to offer.
You may still want to consider comfortable shoes so that you can dance the night away onboard. For daytime yacht charters, sunscreen is still a must. A light jacket or wrap is a good idea, particularly for a formal function where guests may be wearing sleeveless dresses. Planning ahead for your yacht charter can enhance your comfort and enjoyment of this once in a lifetime event. For more detail about available options, check out all of Prestige Yacht Charter's available yachts at https://www.prestigeyachtcharters.com/.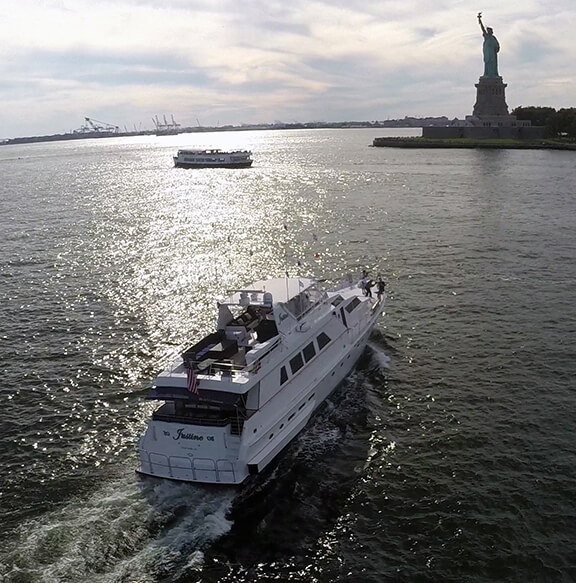 Share This Post