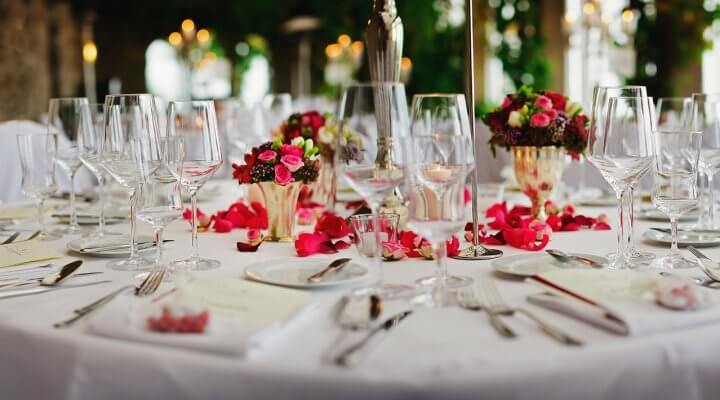 Here at Prestige Yacht Charters, we offer NYC yacht charters and much, much more…
Our vendor partners will put you over the top during your next nautical event. They will seamlessly work with you and Prestige to coordinate and enhance your charter with all the services you need to make your voyage a smashing success.
Here at Prestige Yacht Charters, we offer NYC yacht charters and much, much more…
Whether you prefer simple florals to brighten your table setting or a full array of floral decor; whether you desire specialty linen, chair covers and tabletop lighting; our partner, City Blossoms, will reflect your personal style. They specialize in nautical weddings and New York corporate events.
Music can make or break any celebration. Our vendor partners at Decco and Party Up Productions can arrange for a deejay of any musical genre for corporate meetings, yacht weddings, birthdays or bar mitzvahs. Simple background music may be unobtrusively piped in, or you can deploy a full-scale entertainment crew with motivational dancers, give-away props and provocative lighting.
Decco also offers modern or antique furniture rental to transform the interior of your yacht into the space of your dreams. The interior design can be complemented by lighting, video, audio and specialty accessories. Party Up can provide casino gaming tables, virtual reality technology, photo booths, strolling magicians, caricaturists or fortune tellers.
Another Prestige Yacht Charters vendor partner, Denis Gostev Photography, will help to document your event with artistic photography and video. Spectacular settings such as the NYC skyline and the Statue of Liberty provide the backdrop for Denis' inspiration. His keen eye, attention to detail, and skilled editing and production skills capture moments of a lifetime. He can also regale your guests with instant prints and video streaming.
We also suggest other possible specialty services such as wine and liquor tastings, specialty cuisine, theme planning, corporate branding or fireworks.
Please visit the links below for more information about our vendor partners:
City Blossom Floral Design:   https://www.cityblossoms.com/index.php
Party Up Productions/Decco:  http://deccobypartyup.com/
Denis Gostev Photography:  http://denisgostev.com/
We welcome the opportunity to 'WOW" your guests aboard our boats and yachts. Choose Prestige Yacht Charters for your complete nautical event destination!
Share This Post