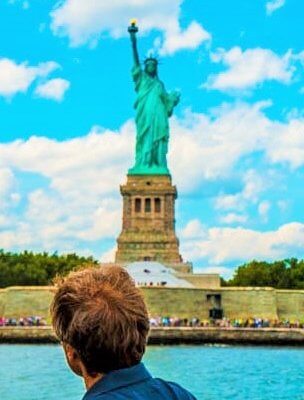 Prestige Yacht Charters Events are most popular in the spring and summer, but we do have groups that are wild for a winter cruise on the Hudson.
This past weekend we hosted a Special Birthday celebration on of our more popular boats, "Majestic Princess". A cozy warm atmosphere with dancing, dining, and changing panoramic views.
The guest of honor was good enough to send us a note just after…Erica wrote…"I just wanted to thank you one last time for everything-
We all had an amazing time, everything turned out successful, all the staff was so friendly and accommodating, and some of my guests are even considering doing the same for their future events! So, thank you again and I wish you all the best!"
What a wonderful feeling it is to be part of a special occasion and helping create special memories that last a lifetime.
Typically, guests will marvel at the views of the NYC Skyline, Brooklyn Bridge, and many famous NYC Landmarks. Just a few steps and you are out on the deck of one of our many NYC boats and yachts. Enjoy an amazing photo opportunity right in front of the Statue of Liberty. We often hear she is the "toast of the town".
We look forward to assisting our clients in planning and organizing many events this coming season and hope to see you on one of our NYC Private Yacht Charters. Whether you are a guest at a business function or the host of a special celebration you are sure to spoiled aboard one of our many boats and yachts that we offer here at Prestige Yacht Charters of NYC and the metropolitan area.
Feel free to contact us by phone, text, and email for fast quotes and detailed information.
In the meantime, I wish all our future guests and clients the best, and thank anyone who has joined us in the past…thanks for reading!
Share This Post